Our Admissions Process
Hello and welcome! Although our campus is temporarily closed during the world health crisis, we are excited to invite you to a virtual visit of Berkshire Waldorf School. Applications for Fall 2020 are open, with spots available in most programs. In addition, Admissions Director Robyn Coe looks forward to introducing you to Waldorf Education in the Berkshires via phone, email and video chat.
1. Visit
Explore the "aliveness" that sets Berkshire Waldorf School apart, and learn how we meet your child's curiosity, imagination and need for action! A Berkshire Waldorf education is collaborative, interactive and delightful. In our school, education is an art, and learning to understand the world is a creative act. BWS was recently voted "Best School in the Berkshires" for the seventh consecutive year.
Other ways to get to know BWS
Join us as we celebrate Berkshire Waldorf School's 50th school year in 2021! To schedule your personal visit via phone or video chat, reach Admissions Director Robyn Coe at 413-528-4015 x. 106 or admissions@berkshirewaldorfschool.org.
2. Apply
School Application
Berkshire Waldorf School is accepting applications for Fall 2020 through August 1, as long as there is space in the class. Click on the program button for your child (below) to create your inquiry in our admissions portal and access the application. In addition, we'll ask you to provide various supplemental information, depending on your child's age and prior school experience. For more about Berkshire Waldorf Summer, please click here.
School Value
You'll find current school tuition rates for your child's program on our Tuition Information page.
School Community
Berkshire Waldorf School students come from many educational, geographic and cultural backgrounds (about 40% of our families relocated to the Berkshires to attend BWS), and matriculate to a diverse array of high schools. Visit "Where Do They Go After Berkshire Waldorf School?" for the impressive list of high schools where the Class of 2020 has been welcomed.
"Berkshire Waldorf School is a treasure, truly a game changer for children and families."

– Parent Holly Henderson-Fisher
Apply to Parent-Child Garden (4 mo – 3 yrs)
Parent-Child classes are for young children who attend classes with a parent or caregiver. There are three age ranges, 4 months to walking (Sweet Peas), 1-2 years (Buttercups) and 2-3+ years (Morning Glories). To register for Parent-Child classes for Fall, Winter or Spring sessions, visit Parent-Child Garden.
Apply to Early Childhood (2.5-6 years)
Children are eligible to join our mixed-age Early Childhood classes (nursery, pre-K and kindergarten) if they will be 2.5 years old by September 1, 2020. At Berkshire Waldorf School, depending on your child's birth date, they may spend several consecutive years in Early Childhood, and turn 6 during their final year of kindergarten, prior to joining first grade the following fall.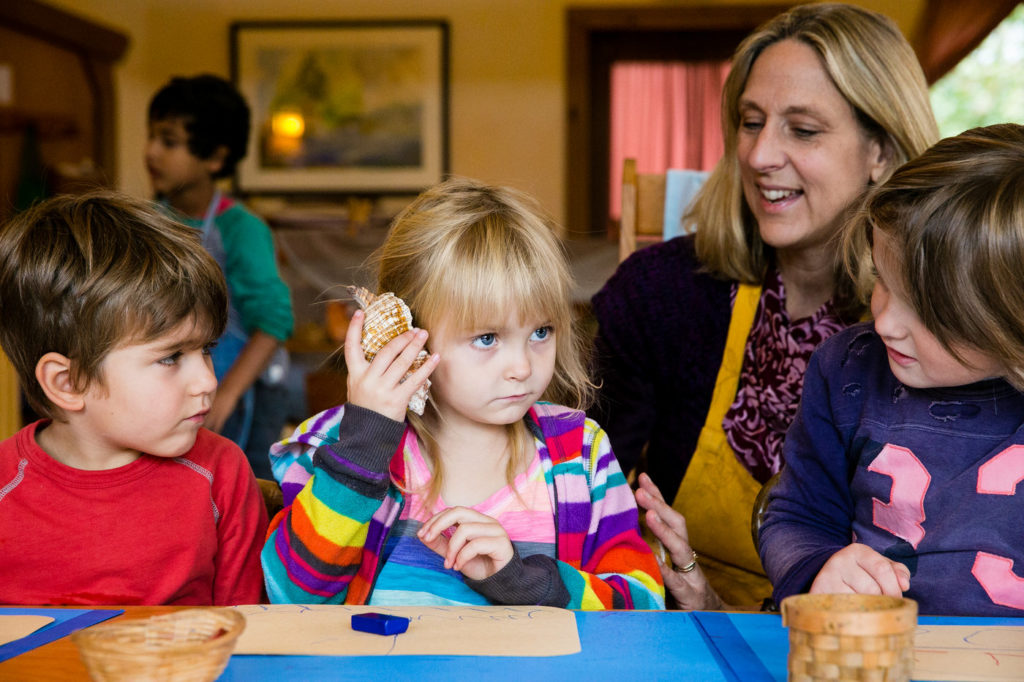 Apply to First Grade
Your child is ready to apply for First Grade for the 2020-21 school year if they will turn 6 by June 1, 2020. An interview, first grade screening and current teacher's reference are also part of the application.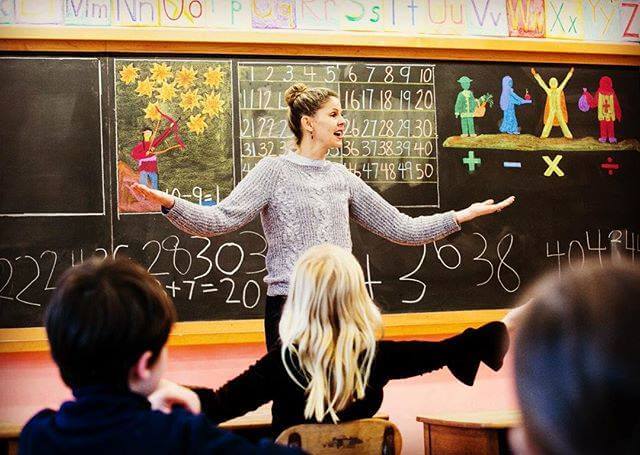 Apply to Elementary Grades 2-5
Since Waldorf education is based on each child's developmental stage, at Berkshire Waldorf School, your student's elementary grade level is determined by their birth date rather than skill level. However, for students coming from programs outside Waldorf education, we will also consider each child's individual experience.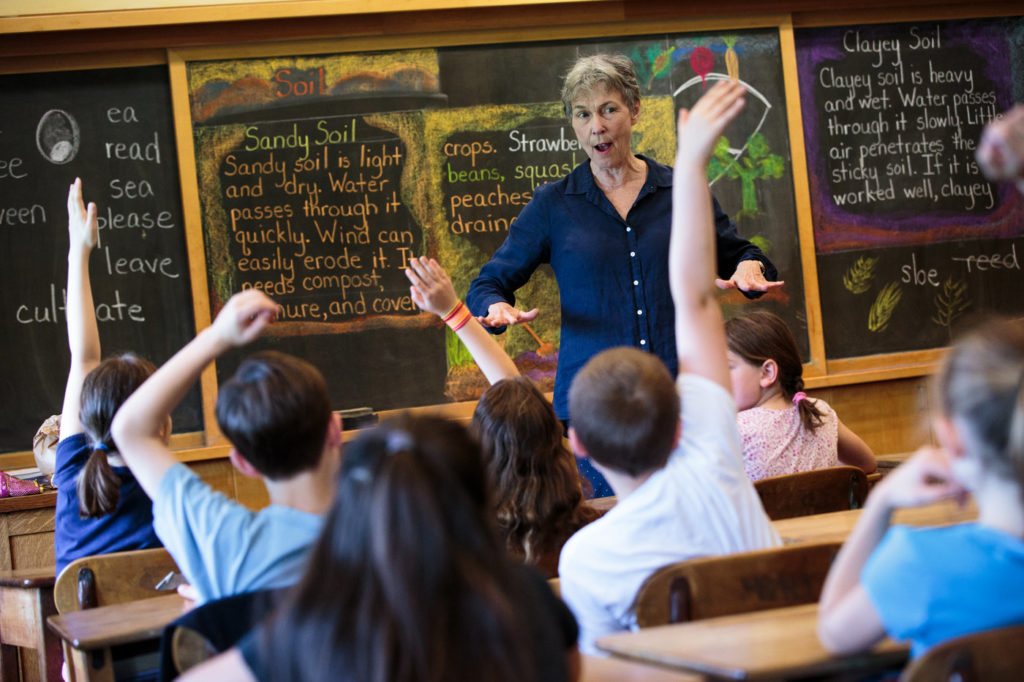 Apply to Middle School Grades 6-8
Berkshire Waldorf School's adventurous middle school program builds on the strong foundation of elementary school, advancing to a high level of personal and social responsibility, accountability, and individual and class expectations.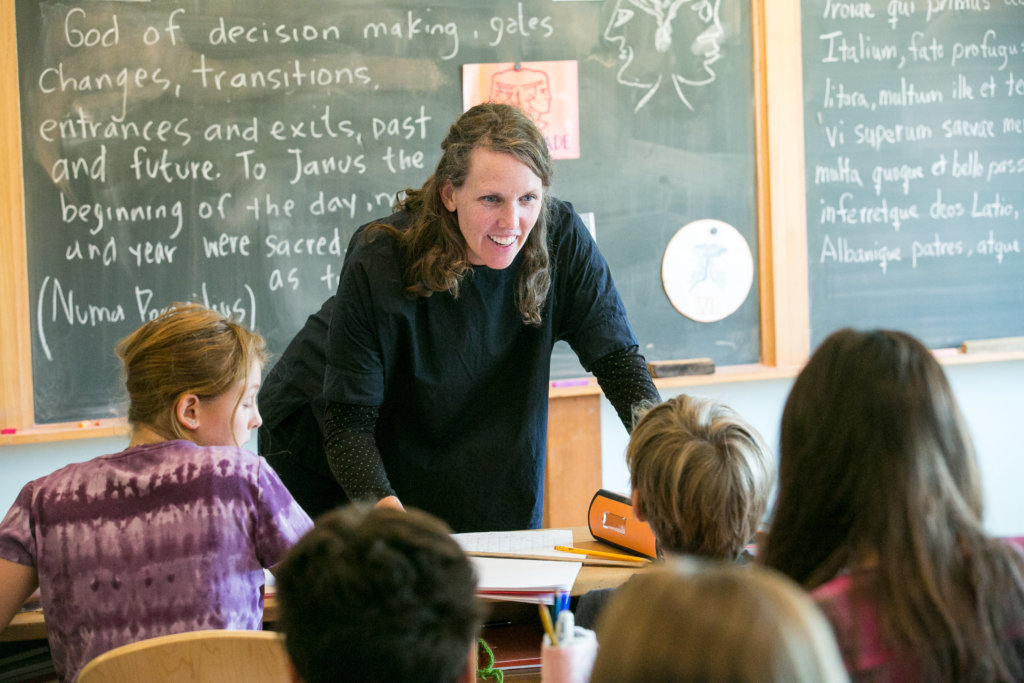 Apply to High School, Grades 9-12
For admissions for students ages 14-18 (Grades 9-12) at our affiliated Berkshire Waldorf High School in Stockbridge, MA, contact Admissions Director Sarah Blexrud at admissions@berkshirewaldorf.com or 413-298-3800.
Want to learn more?
Please contact BWS Admissions Director Robyn Coe at (413)528-4015 ext. 106 or admissions@gbrss.org.