Meet 2021-22 Berkshire Waldorf First Grade Teacher Gary Osborne
The Board of Trustees and Council of Teachers at Berkshire Waldorf School are delighted to introduce Gary Osborne, our first grade teacher for the Class of 2029.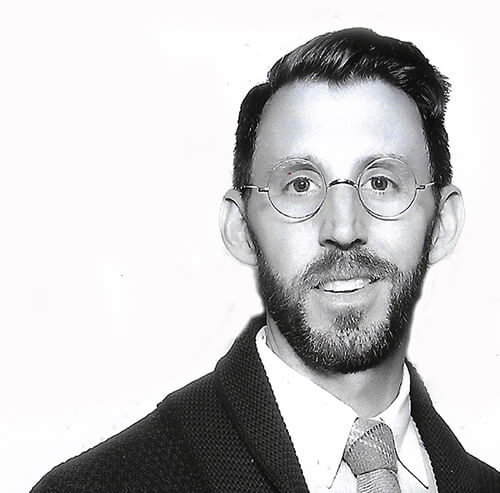 Meet Mr. Osborne
Enjoy this recording of our recent event with Mr. Osborne.
Mr. Osborne's vision for the class, and a picture of life in Berkshire Waldorf first grade.
How children transition from kindergarten to the more structured (but still active and playful) form of first grade.
How rich learning in handwork, music, movement, games and more supports and enlivens academics at Berkshire Waldorf School.
Next steps for families interested in enrolling.
At most Waldorf schools worldwide, grade school class teachers practice "looping. " Berkshire Waldorf class teachers start in first grade, and move through the grade school curriculum with their class, building strong, long-term relationships for up to eight years. So this is the beginning of the Class of 2029 community!
More About Mr. Osborne
Mr. Osborne grew up outside Dallas, Texas, where he developed a love for the performing arts. He trained in costume design for opera and theatre during college in Santa Fe, NM and graduate studies at the University of Washington, Seattle. Mr. OSborne's work as a designer led him to a decade-long fashion design career in both New York and China.
After joining a Waldorf parent-child group with his own young children, Mr. Osborne enrolled in Waldorf teacher training at Sunbridge Institute in Chestnut Ridge, NY. He said, "I immediately felt at home in Waldorf education."
Next, he went on to earn a second master's degree in Art Education at The School of Visual Arts, New York. Most recently, Mr. Osborne has taught at the High School of Art and Design in New York City and Sag Harbor Elementary School. He and his family plan to relocate from Long Island to the Berkshires as soon as possible, and his children will join our rising fourth and fifth grades this fall.
A Message from Mr. Osborne
Mr. Osborne writes. "I am humbled and honored to guide the rising first grade children into their full expression of thinking, feeling and doing. The forms we create and the habits we establish this year will be the foundation for our learning through eighth grade. I look forward to entering into a warm relationship with the whole class and each individual child, with a vision for an open heart, deep knowledge and love."
How to Apply
Students are considered to apply for first grade if they will be 6 by September 1, 2021. The application deadline is February 1. However, we'll open rolling admissions for any available seats in the class starting March 15.
To apply, click on "Start my Inquiry for First Grade," to create an account in our parent portal. Then we'll send you a link to complete the application form.
Register to attend "Getting Started @ BWS," an interactive workshop with Admissions Director Robyn Coe and Enrollment Director Renee Far, with more about joining a learning community based on collaboration and mutual support.
Complete your 2021-22 family enrollment agreement and deposit by March 15 (for current families) or May 1 (for applicant families) to reserve your child's place in first grade.
We look forward to introducing Mr. Osborne to students and families in March.
Now celebrating our 50th anniversary, Berkshire Waldorf School is one of over 1,000 international Waldorf schools – the fastest-growing independent school movement in the world. BWS has a strong social mandate that prioritizes diversity, equity and inclusion, with sliding scale tuition and generous tuition support for students based on need.