Join us! May Day @ BWS
Berkshire Waldorf School May Day Celebration MONDAY May 1, at 11:00 a.m.
Wear your May crown! Berkshire Waldorf School invites our community to enjoy this joyous Waldorf Spring festival, celebrated every May 1 on the school Green. Free; rain or shine.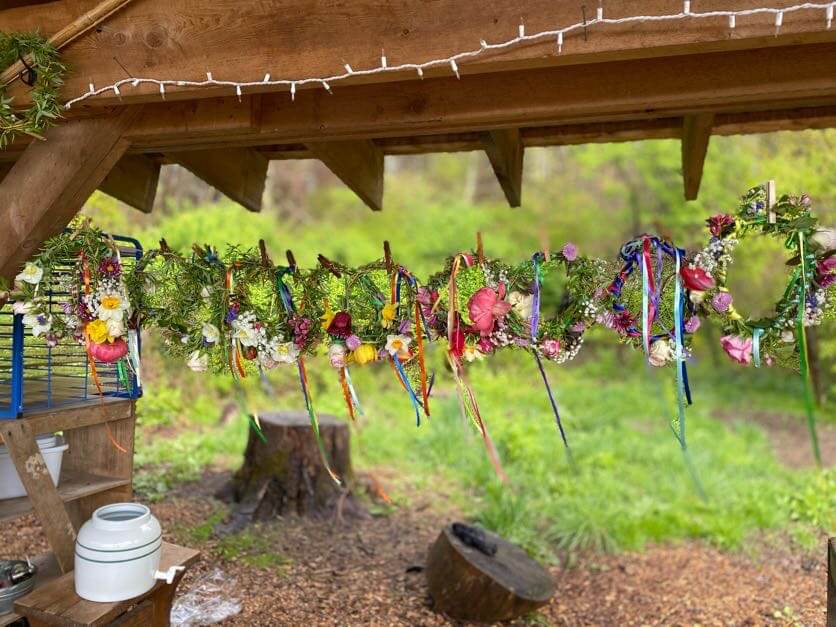 To welcome in the summer
Wear your May crown! Festivities begin at 11:00 a.m., featuring our May Pole and all the trimmings — live music, local Morris dancing teams and country dancing by Grades School students. Bring your family and friends, blankets, weather appropriate hats and a picnic, and help us welcome in summer in the Berkshires! Rain or shine.
Come early to see the school in action
The school will host an informal open house and tour at 9:00 a.m. the same morning, prior to the celebration. To register, please contact Admissions Director Robyn Coe at 413-528-4015 x. 106 or admissions@berkshirewaldorfschool.org
Happy Spring!