Meet Our First Grade Teacher
Welcome Class of 2030
Berkshire Waldorf School is pleased to announce Andrew Gilligan as First Grade Class teacher for the 2022-23 school year.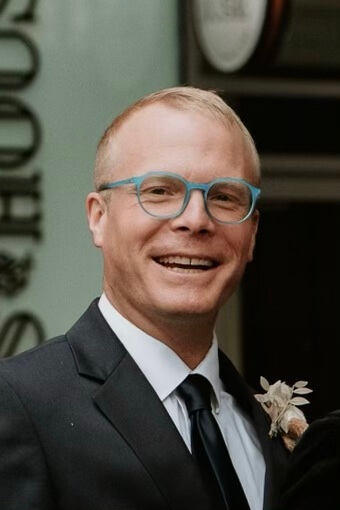 About Mr. Gilligan
An experienced Waldorf educator, Mr. Gilligan has taught students across Elementary and Middle School grades as well as Early Childhood for the past fifteen years. He is currently the second grade class teacher at the Seattle Waldorf School. Mr. Gilligan previously worked at Meadowbrook Waldorf School in Richmond, RI, where he taught students from First Grade to Middle School. At Meadowbrook, he was a member of the Board of Trustees and the Core Teachers, acting as a leader of fiscal and pedagogical decision-making for the school.
Mr. Gilligan completed his Bachelor of Arts from the University of Vermont. He earned his Elementary Education Certificate, Waldorf Education Certificate, and Masters of Education from Antioch University New England.
Meet Mr. Gilligan
Families whose children will be six by September 1, 2022 and interested community members are invited to meet Mr. Gilligan, with First Grade subject teachers, at our Meet the First Grade Teachers event. The meeting will be held over Zoom Saturday, January 29 at 10:30 a.m. To join this live, free, virtual event, create your account in our family portal, and select this event. To learn more, contact Admissions Director Robyn Coe at admissions@berkshirewaldorfschool.org.
Join us!
At Berkshire Waldorf School, students start with their Class Teacher in First Grade and move through the Elementary and Middle School curriculum with their class, to build strong, long-term relationships.
Berkshire Waldorf School is now accepting applications for the Class of 2030. The new family application deadline for Fall 2022 is February 1. Visit our How to Apply page to register in the parent portal, create an inquiry, register for events and access the First Grade application. (Current BWS students who will be 6 by September 1 are automatically pre-enrolled for First Grade in the Fall.)
Berkshire Waldorf School is one of over 1,000 international Waldorf schools, part of the fastest-growing independent school movement in the world. The school welcomes students from all backgrounds, and offers generous financial aid for students based on need. Happy 50th anniversary, BWS!