How to Apply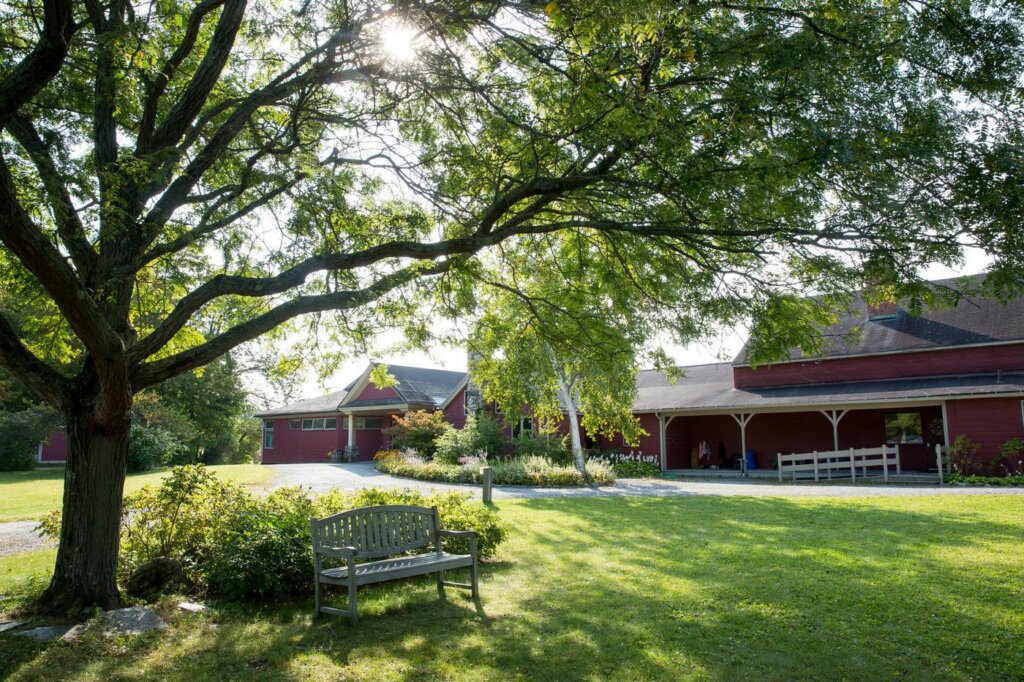 We're excited to welcome you to Berkshire Waldorf School, a Toddler through Eighth Grade Waldorf school located in the Muhhekunneauw (Muh-he-con-ok, or Mohican) homelands of Western Massachusetts.
In 2021, we celebrated BWS's 50th anniversary by welcoming a new threefold Leadership Team, and adding outdoor learning cottages to our two Waldorf classroom buildings, meadows, woods, river, and biodynamic gardens, which make our campus a beautifully indoor-outdoor, four season environment.
Berkshire Waldorf School is an "all-weather school" for First Grade through Middle School, and our Early Childhood programs offer indoor/outdoor learning for children starting at eighteen months.
To get started, click on your child's program link below to create an account in Ravenna and access our online inquiry.
Current Year Admissions
We offer rolling admissions for Grade School and Middle School students throughout the school year, where spots are available. Current school year (2023-24) applications close temporarily from August 1 to September 30, as we onboard enrolled students, and reopen October 1. To check availability in your child's program, please scroll down and click on your student's program level to create an inquiry in our parent portal.
Fall 2024 Admissions
Applications for the 2024-25 school year open November 1, 2023. Click on your student's program level below to get started. Note that Tuition Support is a separate, parallel process to the school application. Both school and tuition support applications for Fall 2024 are due on or before February 1, 2024. Apply early for best availability.
Get to Know Us
Visitors say pictures (or a thousand words) are no match for feeling the spirit of the school and the land in person. All seasons in the Berkshires are a lovely time to tour our indoor and outdoor classrooms, and see the school in action. You're invited!
For an overview of holidays and school and community events, refer to our Calendar.
Planning Your Visit
As part of your exploration, plan to join one of our "BWS Community Cafe" tours (adults only), Wednesday mornings from 8:30 – 9:30 a.m. Register in your Ravenna hub (starting October 1) or send us a quick email to request another date (admissions@berkshirewaldorfschool.org).
Wednesday tour dates available:
October 4
October 11
October 18
October 25
November 8
November 15
November 29
December 6
You're warmly invited to our annual Holiday Handcraft Fair Veteran's Day weekend (Saturday November 11, 10 a.m.-4 p.m.) and our traditional May Day festival (May 1, 11 a.m.). We hope you'll join us!
For more details about visiting and how to apply, continue on to the bottom of this page. Thanks for your interest in Berkshire Waldorf School. Go Bobcats!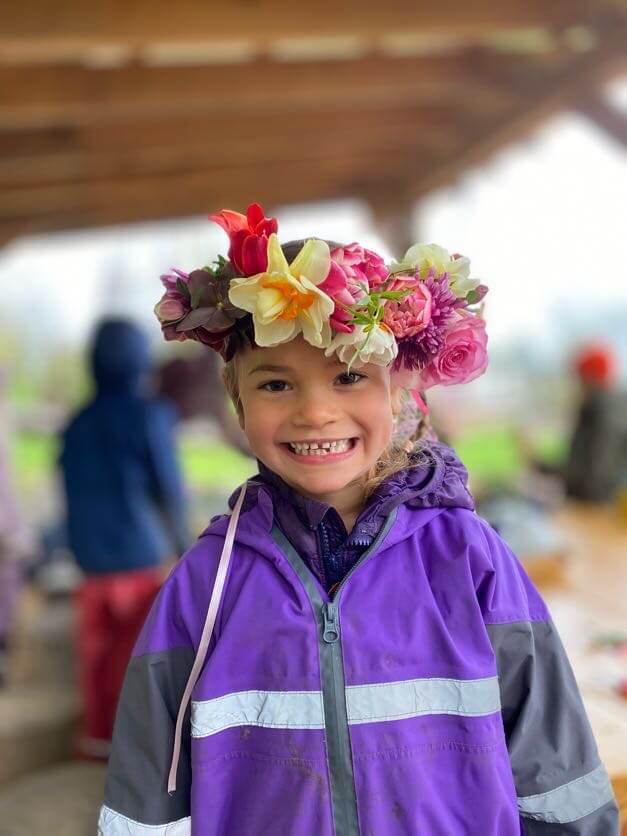 Early Childhood (18 mos-6 years)
Children are eligible to join our 2024-25 Early Childhood classes if they will be at least 18 months old by September 1, 2024. We offer Toddler Nursery or Nursery for children 18 months through 4, and mixed-age Kindergarten for children who will turn 5 or 6 during the school year. At Berkshire Waldorf School, depending on your child's birth date, they may spend several consecutive years in Early Childhood, and turn 6 during their final year of Kindergarten, prior to joining First Grade the following fall.
Parent-Child Garden (4 mo – 3 yrs)
Parent-Child classes are for young children who attend weekly classes with a parent or caregiver. There are three age ranges: 4 months to walking, 1-2 years and 2-3+ years. This is a warm welcome to school for parents and children alike. To register for year-round sessions, visit Parent-Child Garden.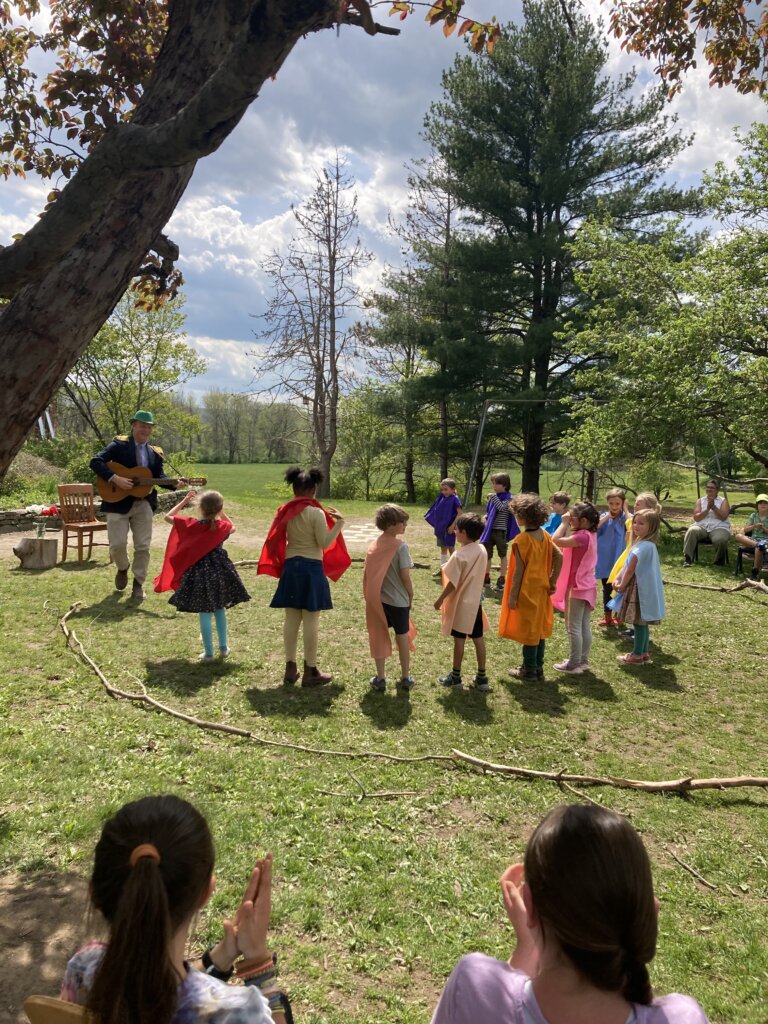 First Grade
Your child is eligible for First Grade during the 2024-25 school year if they turn 6 by September 1, 2024. An interview, First Grade screening and current teacher's reference are also part of the application.
Join us for live events such as "Looking Forward to Grades School" (for families with children transitioning from Early Childhood to the Grades), "Looking Forward to Middle School" and "Getting Started in School" (for families with children starting school for the first time). Once event dates are posted in the Fall, you'll be able to RSVP in your Ravenna Parent Portal. We look forward to seeing you!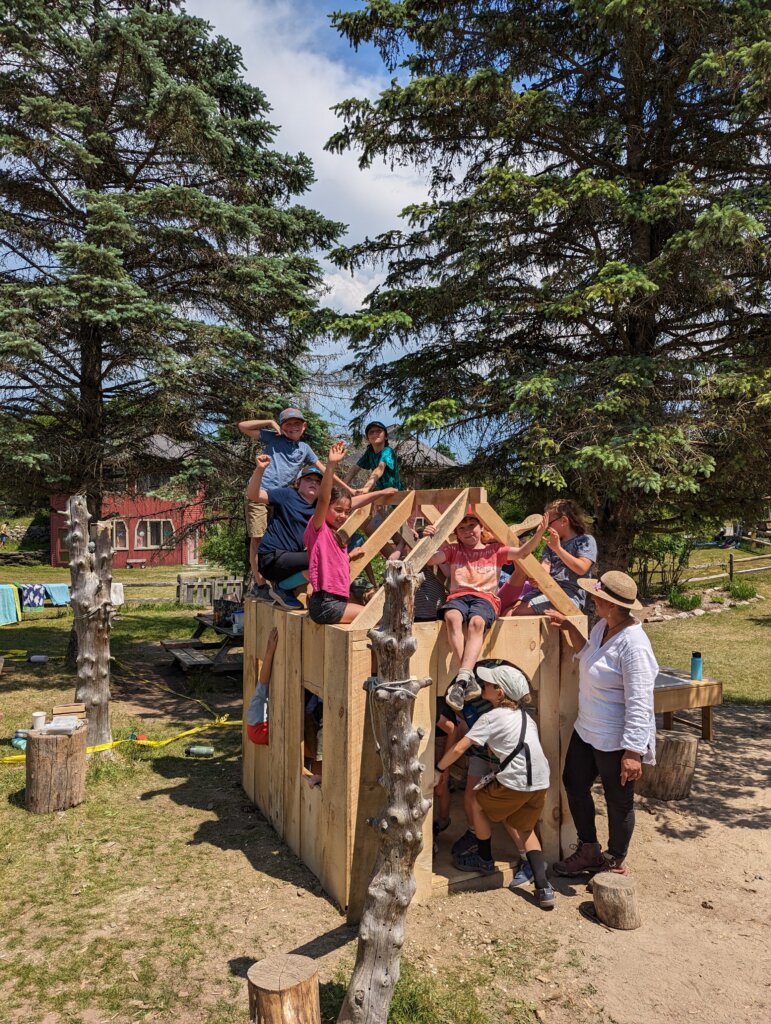 Elementary Grades 2-5
Waldorf education is based on each child's developmental stage, so at Berkshire Waldorf School, your student's elementary grade level is determined by their birth date rather than their skill level. However, for students coming from programs outside Waldorf Education, we will also consider each child's individual experience.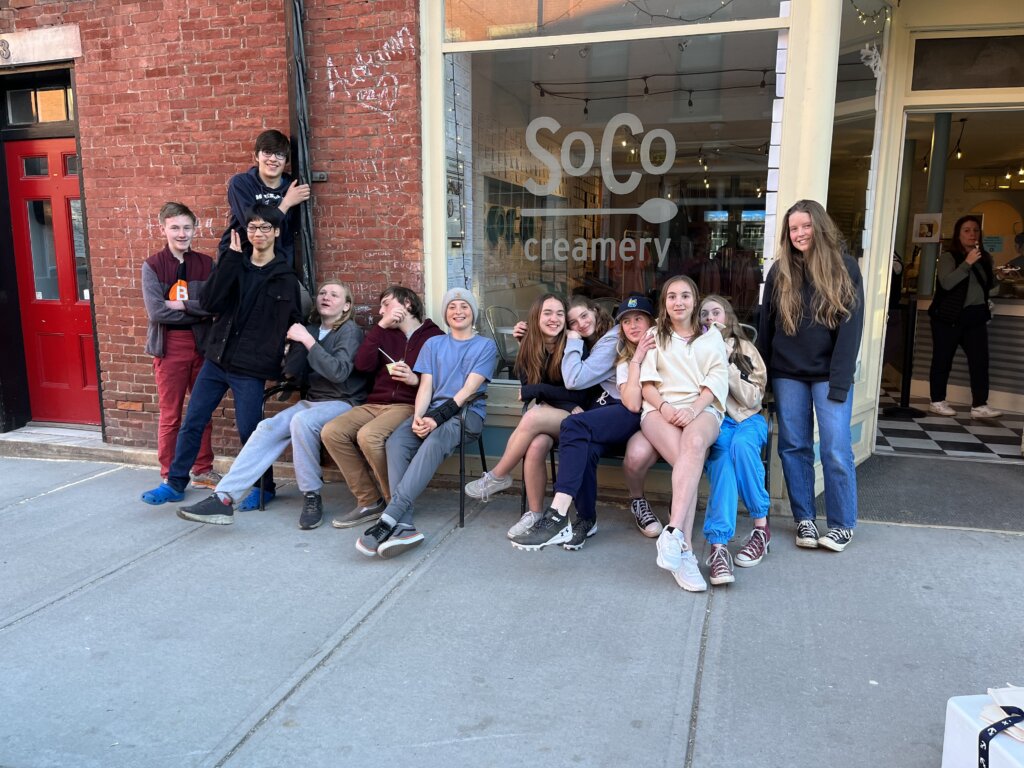 Middle School Grades 6-8
Berkshire Waldorf School's adventurous Middle School program builds on the strong foundation of Elementary School, advancing to a high level of personal and social responsibility, accountability, and individual and class expectations.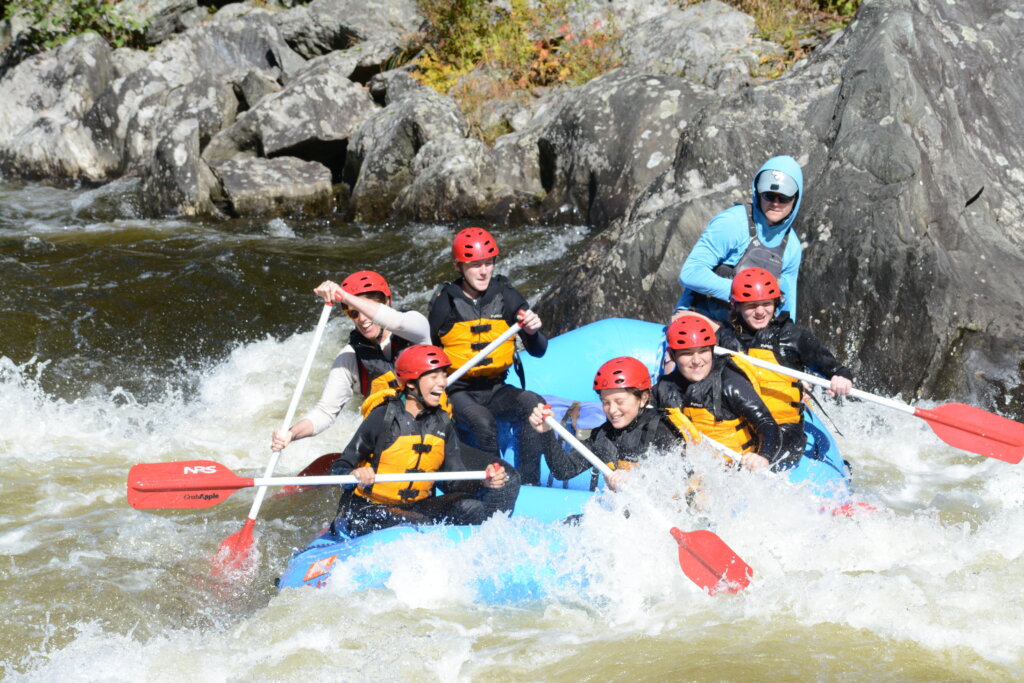 High School, Grades 9-12
For inquiries and admissions for students ages 14-18 (Grades 9-12) at our sibling school, Berkshire Waldorf High School in Stockbridge, MA, contact Admissions Director Samantha Stier at admissions@berkshirewaldorf.com or 413-298-3800.
Discover more about how to apply here.
1. How to Apply to BWS: Meet

Here's how to get started exploring Waldorf education for your family.
Fall in the Berkshires is a warm, sunny, colorful time to visit! Join our "Community Cafe" Wednesdays starting October 4. (Create an account and an inquiry in our Ravenna Admissions hub, and we'll send you an invitation, or you can self-register by event.) This initial group tour is intended for grownups only. For other times and dates, contact Admissions Director Robyn Coe at admissions@berkshirewaldorfschool.org, to arrange your in-person or virtual visit.
Starting in October, reserve your spot at our Fall 2023-Winter 2024 Program Introductions for Early Childhood, First Grade and Middle School, and Becoming a Berkshire Waldorf Family series. Click on your child's yellow program button, and we'll let you know when event registration opens.
2. How to Apply to BWS: Complete an Application
2023-24 or 2024-25 School Year Applications
BWS 2023-24 (current) Grade School applications will re-open, where space is available, starting October 1, 2023. Click on your child's program link to create an account in Ravenna and access our online application.
Applications for Fall 2024 (for students 18 months through Eighth Grade) open November 1, 2023, and are due February 1, 2024. The deadline comes up quickly and spots are limited, so we encourage you to apply promptly.
Want to Start with an Inquiry?
Get started by creating an account and an inquiry on our parent platform. This puts you under no obligation, but does make it easier for us to keep in touch. You'll also be able to register for events there once they open, and you'll have everything you need in one place, when you're ready to go ahead with your child/ren's application to school.
Tuition Cost
Find current 2023-24 tuition rates on our Tuition Information page.
Early Childhood tuition is based on your choice of days and times.
Tuition Support
To make Waldorf education a viable option for as many families as possible, BWS offers two options for Tuition Support: sliding scale tuition or financial aid.
Apply with your most recent tax return, which may well be the prior tax year.
If you choose to apply for tuition support, your tuition support application (separate from and parallel to your school application) is ALSO due February 1, 2024 for the 2024-25 school year. This is an important deadline to note, since we may not be able to provide tuition support for families who apply after this priority deadline.
School Visit
Once you complete your child's application and provide any supporting documents, it's time to schedule your family visit to BWS.
3. How to Apply to BWS: Meet the Teacher
After your student's application materials are complete, we'll arrange a personal visit with their prospective BWS teacher. (Early Childhood students will meet with a member of the Early Childhood faculty; Grades School students often meet with their prospective Class and a Subject teacher.)
ADMISSIONS NOTIFICATION: We'll do our best to notify you of your child/ren's admissions status and any tuition support award at the same time. Enroll ASAP to reserve your child's spot, since availability is limited.
Want to learn more?
Please click the appropriate button above to create your account, tell us a little more about your child or children, and begin a conversation. Reach BWS Admissions Director Robyn Coe at admissions@berkshirewaldorfschool.org or reserve a time for a video chat right here.
Thank you, and we look forward to getting to know your family!