How to Apply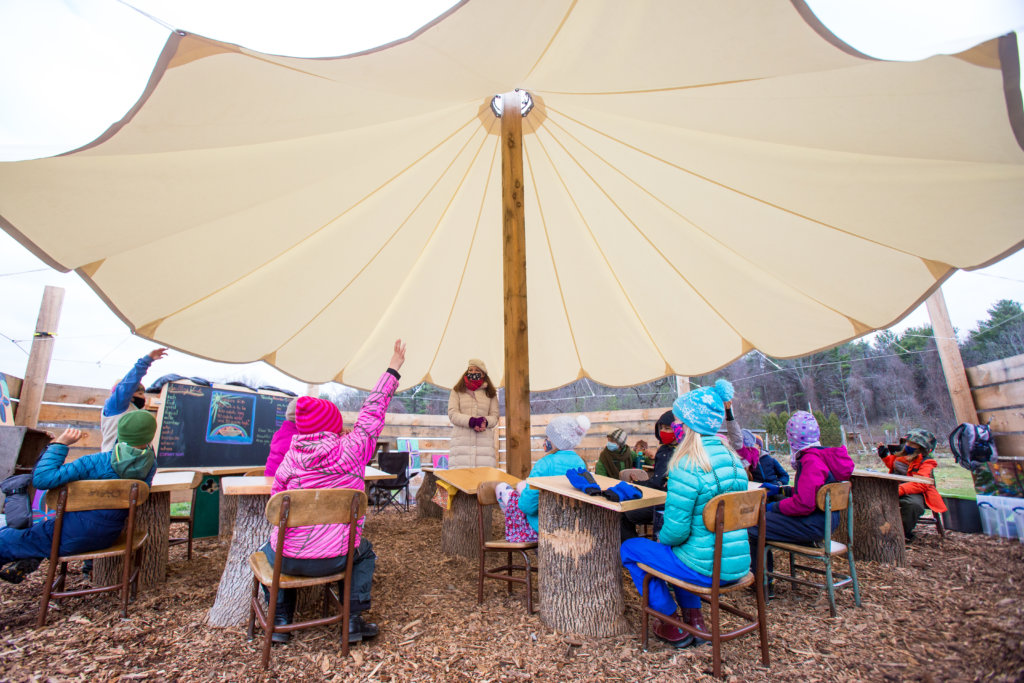 Hello and welcome to the Berkshires! We're so excited to welcome you to Berkshire Waldorf School, open for on-campus, in-person learning this year. Most of our school day takes place outside (the safest learning environment) – with outdoor classrooms including meadows, woods, the Green River, biodynamic gardens and new outdoor learning cottages.
Fortunately, the state of Massachusetts has prioritized in-person learning this school year. So, with many precautions to preserve health and safety, Berkshire Waldorf School is an "all-weather school" for first grade through middle school, and our early childhood Farm and Forest classes offer outdoor learning for children starting at eighteen months.
Discover how to apply here.
1. How to Apply to BWS: Meet
Our 2021-22 school year applications are closed as of March 15. However, we will reopen admissions for students 18 months to 8th grade after April 15 on a class by class basis, if we have additional openings for Fall 2021. In the meantime, click on a yellow program button below to submit an inquiry, and we'll be in touch when we return from Spring Break the week of April 12. Happy spring!
Since in-person opportunities to get to know us are limited this year, we've created a virtual introductory series. Here's how to get started exploring Waldorf education for your family.
Step A – Virtual Visit*
Look into the daily life of our vibrant education for toddlers through eighth graders. Learn more about the curriculum and programs at BWS, and how to apply for prospective families. No need to complete a school application to "visit," but this is a required step in the application process.
Our live virtual visits are complete for the season. To view a recorded visit, email Admissions Director Robyn Coe (admissions@berkshirewaldorfschool.org).
Step B – Getting Started*
BWS teachers make a bold commitment: to partner with you to nurture your child's healthy learning and growing for a lifetime. In this workshop, you'll discover more about joining BWS, a learning community based on warmth, connection and mutual support.
All new and prospective parents and caregivers are welcome. To apply for school, please complete this prerequisite prior to your child's teacher interview.
Our live "Getting Started @ BWS" programs are complete for the season. To request a recorded meeting, email Admissions Director Robyn Coe (admissions@berkshirewaldorfschool.org).
*Both the Virtual Visit and Getting Started @BWS are required precursors to your family interview with your child's prospective teacher.
Step C – Program Introductions
Looking Forward to First Grade – For all current and prospective families whose children will be 6 by Sept 1, 2021 (or those looking into the future)
Looking Forward to Middle School – For parents considering 6th, 7th and 8th grades, with a peek ahead to high school.
Looking Forward to School – For families planning to enroll young children in school for the first time, or new to Waldorf early childhood programs
To view a recorded "Looking Forward" meeting, email Admissions Director Robyn Coe (admissions@berkshirewaldorfschool.org).
2. How to Apply to BWS: Submit Your Inquiry & Application
School Application – Due 2/1
Tap your child's program button (below) to create your inquiry in the BWS admissions portal and begin your journey with a conversation. Applications are currently closed, but thanks for letting us know if you would be interested in applying for your child/ren. Once you complete an application for your child or children, we may ask you to provide various supplemental documents, depending on your child/ren's age and prior school experience.
A complete list of admissions and enrollment dates is available on our school calendar.
Tuition Cost
You'll find 2021-22 school year tuition rates for your child's program on our Tuition Information page. Early Childhood tuition is based on the combination of days and time you select.
HOW TO APPLY FOR TUITION SUPPORT: To request tuition support, please complete a separate application (click here for details). Tuition support applications are due February 1 for returning families, and March 1 for new families, and awarded annually based on need and available funds. For questions and to learn more about how to apply for tuition support, contact BWS Enrollment Director Renee Far (enrollment@berkshirewaldorfschool.org).
School Community
Berkshire Waldorf School students come from diverse educational, geographic and cultural backgrounds (about 45% of our families relocated to the Berkshires to attend BWS). They come to school from across the tri-corner region: northern Connecticut, Berkshire County and Columbia County, NY. And once they graduate from eighth grade, our students matriculate to our sister school, the Berkshire Waldorf High School, as well as a broad array of independent and public high schools. Visit "Where Do They Go After Berkshire Waldorf School?" for a complete list of high schools where the Class of 2020 has been welcomed.
3. How to Apply to BWS: Family Visit
After your child's application materials are complete, we'll arrange a personal visit with their prospective BWS teacher. (Early childhood students will meet with a member of the early childhood faculty; grades students will meet with their class and a subject teacher.)
ADMISSIONS NOTIFICATION: We'll do our best to notify you of your child's application status on or before April 1, 2021. Enroll ASAP to reserve your child's spot for Fall 2021 – the first day of school is the Tuesday after Labor Day.
I just want to say how much we've loved being part of the BWS community so far—we feel very lucky to have gotten a spot in the kindergarten, which our son absolutely loves. He's excited about school every day, even with the cold weather.

– Current Kindergarten Parent
Parent-Child Garden (4 mo – 3 yrs)
Parent-Child classes are for young children who attend classes with a parent or caregiver. There are three age ranges, 4 months to walking, 1-2 years and 2-3+ years. To register for year-round sessions, visit Parent-Child Garden.
Early Childhood (18 mos-6 years)
Children are eligible to join our Early Childhood classes (nursery for children 18 months through 3+, and mixed-age kindergarten for children who will turn 4, 5 or 6 during the school year) if they will be at least 18 months old by September 1, 2021. At Berkshire Waldorf School, depending on your child's birth date, they may spend several consecutive years in Early Childhood, and turn 6 during their final year of kindergarten, prior to joining first grade the following fall.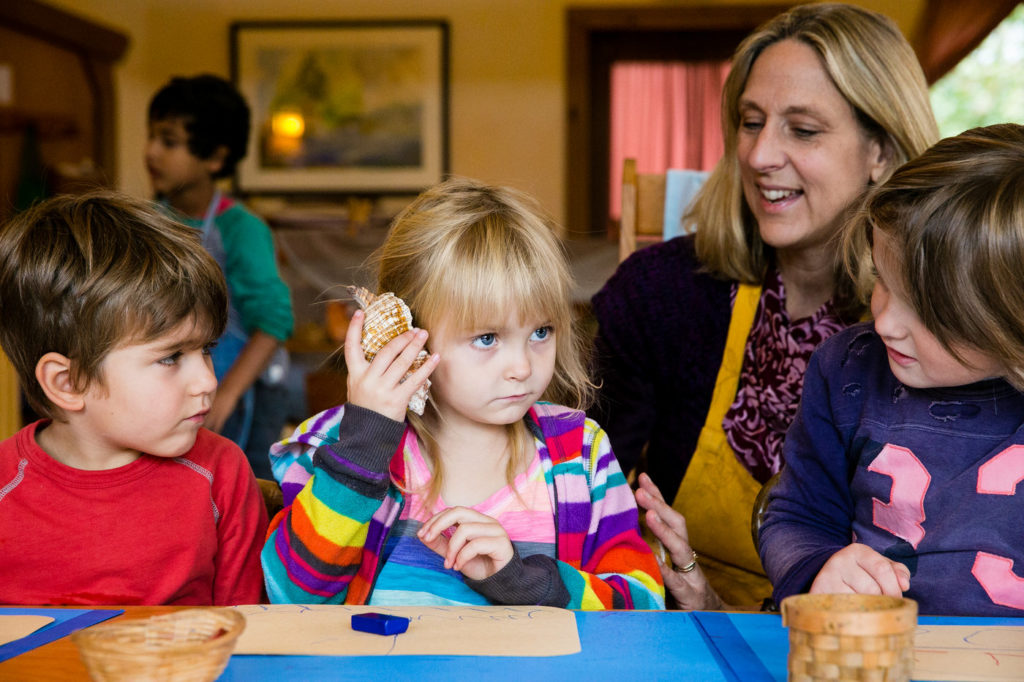 First Grade
Your child is eligible for First Grade during the 2021-22 school year if they turn 6 by September 1, 2021. An interview, first grade screening and current teacher's reference are also part of the application.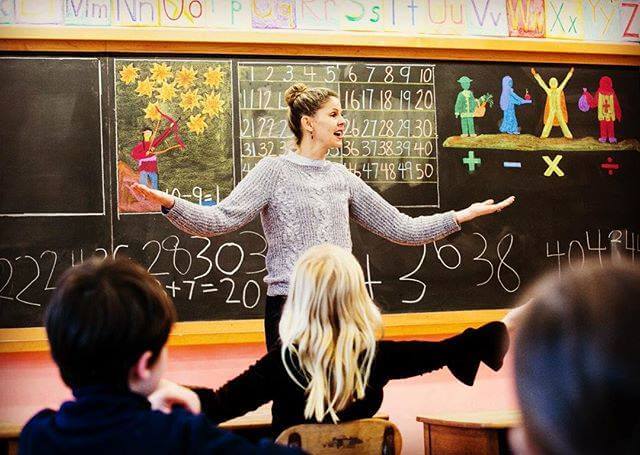 Elementary Grades 2-5
Waldorf education is based on each child's developmental stage, so at Berkshire Waldorf School, your student's elementary grade level is determined by their birth date rather than skill level. However, for students coming from programs outside Waldorf education, we will also consider each child's individual experience.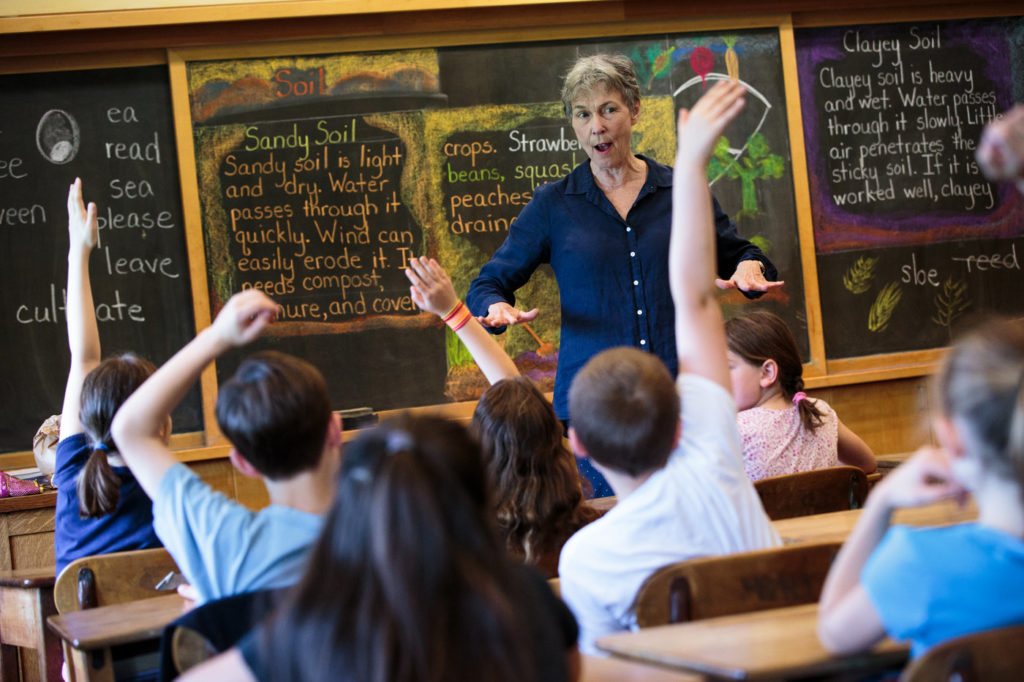 Middle School Grades 6-8
Berkshire Waldorf School's adventurous middle school program builds on the strong foundation of elementary school, advancing to a high level of personal and social responsibility, accountability, and individual and class expectations.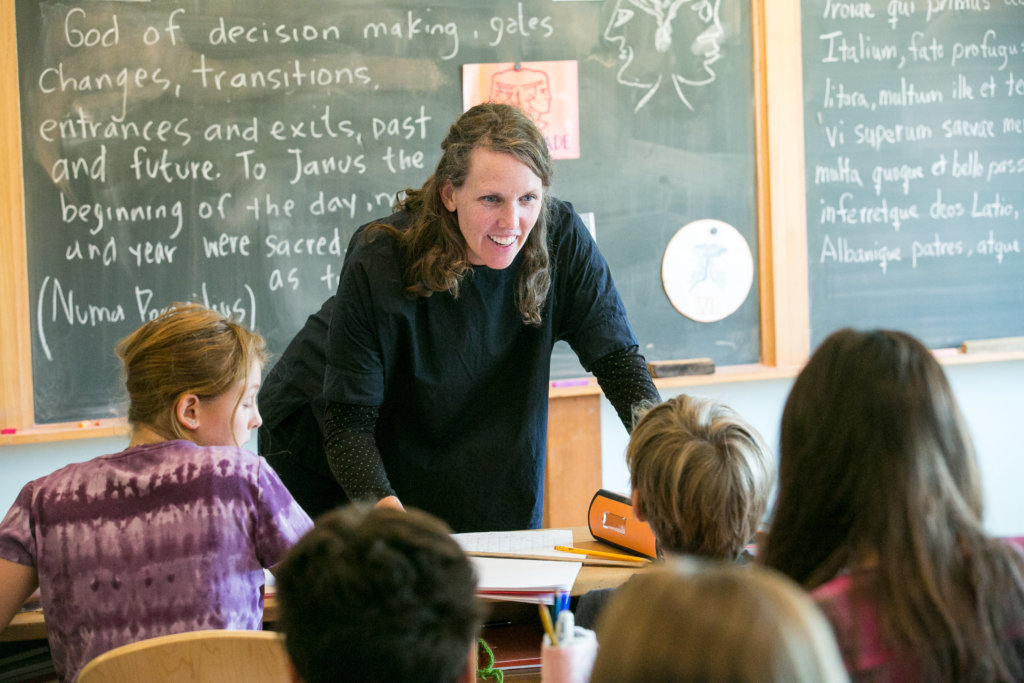 High School, Grades 9-12
For inquiries and admissions for students ages 14-18 (Grades 9-12) at our affiliated Berkshire Waldorf High School in Stockbridge, MA, contact Admissions Director Sarah Blexrud at admissions@berkshirewaldorf.com or 413-298-3800.
Want to learn more?
Please click the appropriate button above to create your account, tell us a little more about your child or children, and begin a conversation. Reach BWS Admissions Director Robyn Coe at admissions@berkshirewaldorfschool.org.