Parent-Child Garden
Our warm welcome to learning, Parent-Child Garden offers weekly teacher-led classes for expectant parents and babies, toddlers and young children with their parent or caregiver. Fall, winter and spring sessions meet during the school year in a cozy Waldorf classroom.

Designed for three developmental stages, Berkshire Waldorf School parent-child classes offer movement, free exploration, games and singing, beginning with lullabies for newborns and expectant parents (Sweet Peas) and adding new play and activities as the children grow, with lively songs and nursery rhymes for toddlers (Buttercups), child-activated toys and a simple snack.

Class time increases in length with each progressive age group, moving into a morning rhythm similar to our Waldorf early childhood program – with one extra benefit: you get to come into the classroom with your child!
Older toddlers (Morning Glories) and their caregivers enjoy a full morning of activities, including free play, circle time, bread baking, a hearty, family-style snack, puppet story, and outdoor play. You'll also create a handmade toy for your child during class.

At each stage, morning circle includes sharing and parenting support, to nurture both adult and child.
"The Berkshire Waldorf School parent-child class was transformative!"

– Morning Glory parent
Parent-Child Teacher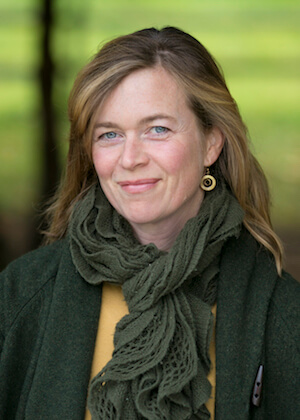 The Steiner School is delighted to introduce parent-child teacher Somer Serpe. Ms. Somer is a master teacher who has been part of our school's early childhood program at all levels and has a passion for working with parents. Classes take place in the Parent-Child classroom, in the Betty Szold Krainis Early Childhood building on the parking lot side of the Steiner campus. Saturday, September 14, Ms. Somer will be performing puppet plays for little ones at the Great Barrington Farmer's Market throughout the market day (9a-1p). Stop by for an opportunity to meet the teacher and ask any questions you may have. All are welcome; a free community event.
Winter 2020 Schedule
Contact Robyn Coe at admissions@berkshirewaldorfschool.org or 413.528.4015 x106 to register for the Winter Session. Please make payment online.
Sweet Peas, for children 4 months to walking and expectant parents
Wednesdays from 11:30am-12:30pm. 5 classes $100: 1/15, 1/22, 1/29, 2/5, 2/12
Buttercups, for children 1-2 years
Wednesdays from 9am-10:30am. $165: 1/15, 1/22, 1/29, 2/5, 2/12
Morning Glories, for children 2 – 3+ years
Thursdays from 9am-11:30am. $180: 1/16, 1/23, 1/30, 2/6, 2/13
Fridays from 9am-11:30am. $180: 1/17, 1/24, 1/31, 2/7, 2/14
Need more info?
For questions or more information, contact Admissions Director Robyn Coe at admissions@gbrss.org or 413-528-4015 x. 106.