Welcome to School!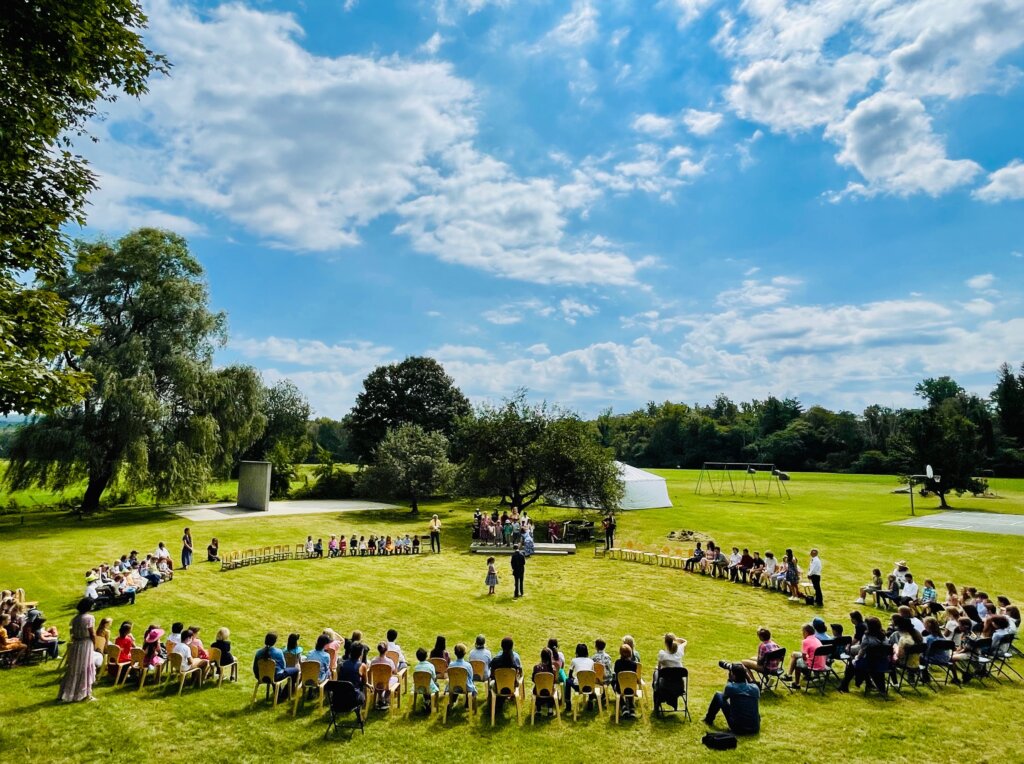 We are thrilled to welcome students and families to the 2023-24 school year.
A little recent history: on the occasion of Berkshire Waldorf School's 50th anniversary in 2021, when we renewed our school governance model with a collaborative structure, the theme of Renewal was brought forward by many.
We asked ourselves the question, "When have we officially arrived at this place of Renewal?" The answer: it's a continual process, both for human beings and for our planet.
First Days of School
First Day of Grades School WED, September 6 – A half day, 8:10a-12:00p, followed by an all-school picnic in the Big Backyard. First full day of school (8:10a-2:50p) is September 7.
First Day of Early Childhood MON, September 11 – A short day, 8:15a-11:00a, followed by a picnic in your child's play yard. Regular school schedule (morning or full day) starts September 12.
Watch this space for the latest news!
Save the Dates! School Orientations
Early Childhood Welcome to School Orientation on WED, September 6, from 5:30-7:00p. Toddler, Nursery and Kindergarten parents/caregivers only. Book your sitter now!
PLUS
JOIN our All-School Family Orientation after drop off (8:30-9:30a) on WED, September 20. One member of each family (Grades and Early Childhood, new and returning) is expected to attend. This helps school run smoothly for the whole year!
Maps for the Year
Updates to the school calendar are "live" in your EDUCATE Parent Portal and on our website.
You'll also find the Academic Calendar (one page with key dates) right HERE.
For an overview of the whole school year and the rhythm of what happens when, read HERE.
Last year's Back to School Orientation Notes HERE.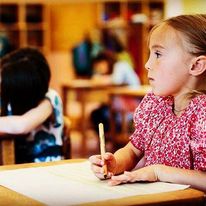 School Communication
For questions about your child/ren's class or curriculum, please contact your Class Teacher first.
Other first points of contact include:
Absences, late arrivals and general school questions: Ruth Callahan at the Front Desk (413-528-4015, frontdesk@berkshirewaldorfschool.org). Ruth will direct questions where they need to go if she does not have the answer for you. She is also your liason if you need to get a message to your child or teacher during the school day.
Medical records, student reports, household information changes, enrollment, registration, Educate or TADS questions: Registrar Philip Ormanovich (413-528-4015, registrar@berkshirewaldorfschool.org)
Other questions/concerns: See the Parent Handbook (in your Educate Parent Portal) for your school directory and who to contact.
Not sure who to ask? Contact your Leadership Team (leadership@berkshirewaldorfschool.org).
We recently celebrated Berkshire Waldorf School's 50th anniversary in 2021, and we look forward to partnering with you during this year of Renewal, strengthening and growing our school to educate compassionate and creative citizens for the next 50 years!
Any questions? Please contact Community Lead Renee Far at rfar@berkshirewaldorfschool.org.