Our year of renewal!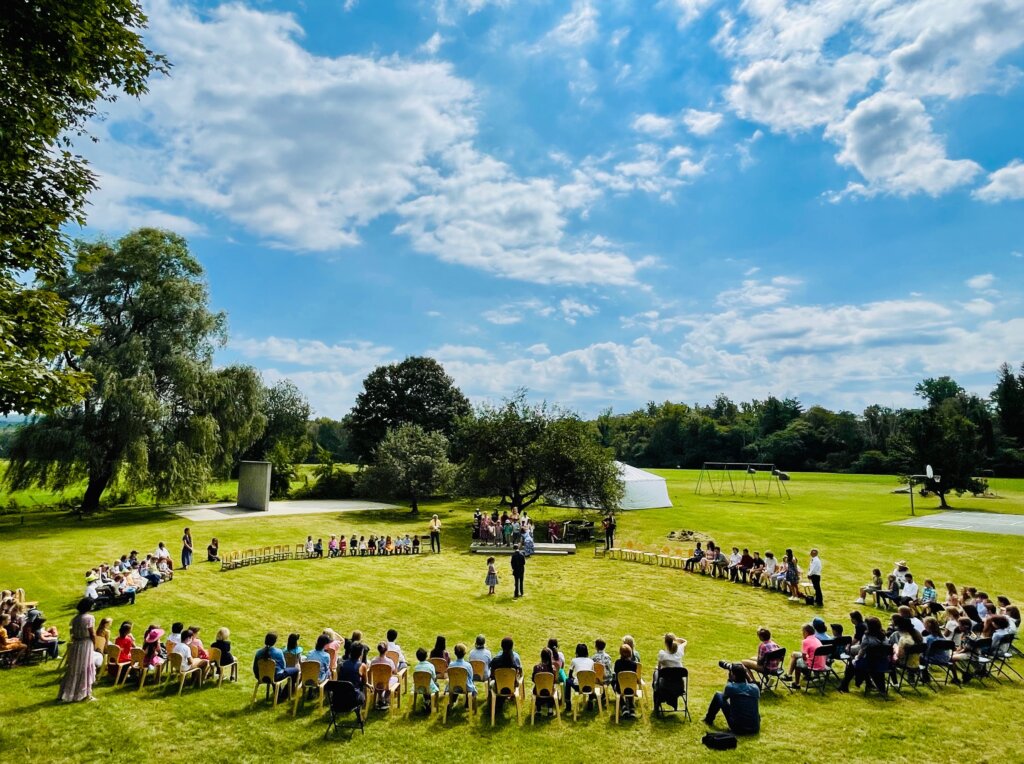 Back to School News
from the BWS Leadership Team
Updates to the school calendar are "live" in your EDUCATE Parent Portal. (The website calendar is currently locked while we upgrade.) You'll also find the most up to date BWS 2022-23 Academic Calendar HERE.
For an overview of the whole school year and what happens when, read HERE.
Find Back to School Orientation Notes HERE.
Welcome to the 2022-23 school year!
As we considered our school wide theme for this year, the idea of Renewal was brought forward by many. We asked ourselves the question, when have we officially arrived at this place of Renewal?
The answer: it is a constant, both for human beings and for our planet. Each year, we renew our commitment to our school, the children we teach, our community, the greater world around us, to one another, and to ourselves. Honoring renewal asks each of us to dedicate ourselves to this place of great change and newness, extending gestures of kindness and compassion to ourselves and each other. As we embark on a new school year, we are eager to begin this important journey with each and every one of you.
SCHOOL UPDATES
Extended Care Program
We still have a few spots available in our Extended Care Program (Aftercare), for both Grades and Early Childhood students. Sign-ups are in 6-8 week blocks (no drop-ins). The program will begin daily after school dismissal, and end at 5:15 p.m. For more information or to register, please contact Andrew Gilligan at extendedcare@berkshirewaldorfschool.org.
Language Program
BWS offers a World Language program, with German in First through Fifth Grades and Spanish in Middle School (Sixth through Eighth Grades). Once students matriculate to Berkshire Waldorf High School in Ninth Grade, they may choose the Spanish or German language tracks, both of which include optional international travel.
Pick Up & Drop Off Changes
Please note that there are some significant changes to our pick up and drop off procedures. Full details to come in a separate communication.
Health & Safety
Please look for details on health and safety to come in its own communication soon.
Faculty & Staff Updates
We are happy to introduce new members to our faculty and administrative team. Please join us in welcoming:
Administrative Staff
Ruth Callahan – Front Desk/Receptionist
Philip Ormanovich – Registrar
Faculty
Sonja Barclay – EC Lead Teacher, Pumpkin Patch
Joanne Bockemuehl – German Teacher (Grades 1-5)
Rachel Dworkin – EC Assistant, Sun Room Kindergarten
Andrew Gilligan – First Grade Teacher
Bonnie Nordoff – Piano Teacher
Julia Nunez – Spanish Teacher (Grades 6-8)
Prim Ormanovich – EC Lead Teacher, Robin's Nest Nursery
Jennifer Plotkin – EC Assistant, Pumpkin Patch Kindergarten
Cassandra Siegenthaler – EC Assistant, Rose Room Nursery
Ivilisse Venho – EC Assistant, Star Room Nursery
CURRENT EVENTS
All-School Parent & Caregiver Orientation
Thanks to all those who were able to join us for coffee at the Back to School Orientation after drop off on Wednesday, September 21. For family members who weren't able to attend, or for those who want to review or share, full notes are here.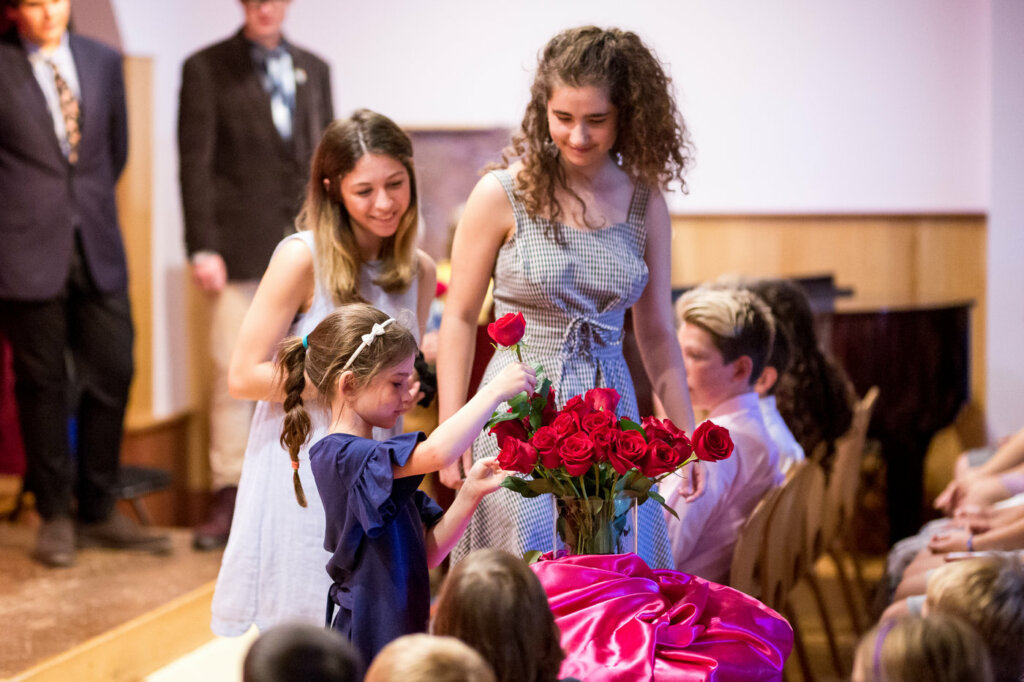 School Communication
For questions to do with your child/ren's class or curriculum, please contact your Class Teacher first. Other first points of contact include:
Absences, late arrivals and general school questions should go to Ruth Callahan at the front desk (413-528-4015, frontdesk@berkshirewaldorfschool.org). Ruth will direct questions where they need to go if she does not have the answer for you.
Medical records, student reports, household information changes, enrollment, registration, Educate or TADS questions may be directed to our registrar, Philip Ormanovich (413-528-4015, registrar@berkshirewaldorfschool.org)
Please check your Parent Handbook for details about who to contact for other questions or concerns.
If you are not sure who to reach out to, you may always contact the full Leadership Team (leadership@berkshirewaldorfschool.org).
We recently celebrated Berkshire Waldorf School's 50th anniversary in 2021, and we look forward to partnering with you during this year of Renewal, strengthening and growing our school to educate compassionate and creative citizens for the next 50 years!
Warmly,
Christianna Riley (she/her) – Pedagogical Lead
Kendra Smallwood (she/her) – Operations Lead
Renée Far (she/her) – Community Lead
The BWS Leadership Team
Berkshire Waldorf School
35 West Plain Road | Great Barrington, MA 01230 l Fax 413.240-3246
Any questions? Please contact Community Lead Renee Far at rfar@berkshirewaldorfschool.org.