Happy New Year! Celebrating our 50th Anniversary in 2021
In the midst of so much social and political upheaval, and an intensifying pandemic, we have one smile for today. It's the 50th Anniversary of Berkshire Waldorf School – our birthday!
Rudolf Steiner founded Waldorf education in Stuttgart, Germany in 1919. At a low point of hope for the human race, after the "war to end all wars" and a global influenza epidemic, Steiner's plan for education provided healthy growing and learning for children as a system of social renewal. Now Steiner/Waldorf education is an international initiative. Berkshire Waldorf School is one of more than 1,000 schools worldwide which were literally made for these times.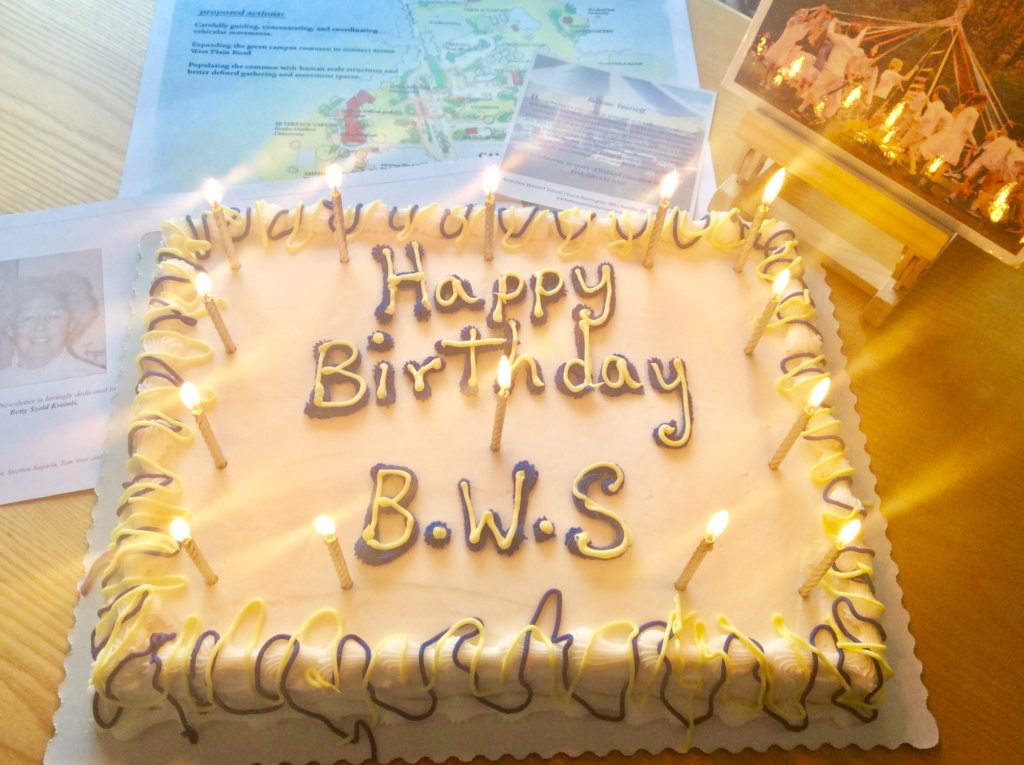 Kindergarten teacher Betty Szold Krainis founded BWS (originally named the Pumpkin Hollow School) on January 13, 1971. The original schoolhouse, a handmade Berkshire timber framer from the early 19th century, is the same barn that now houses the BWS library, the heart of our school. Current BWS parents who were Mrs. Krainis's students in that cozy space still get a shiver of happiness when they walk through the door!
Today we're having a surprise party to celebrate the brave and creative teachers who are carrying on this legacy in the face of a global pandemic. And you're invited to the party! At our virtual tours during the month of January, you'll get a peek at gardens and grounds, including our new outdoor classrooms. You'll learn more about our programs for toddlers through 8th grade, and how BWS has provided in-person, on campus learning for all of them this year. We'll save plenty of time for your questions.
· Next meeting time Jan 13, 2021 7:30 PM Eastern Time (US and Canada)
· Register in advance here:
https://us02web.zoom.us/meeting/register/tZElcOiurDwjH9e-emzIVwcJNqKxb0hTGAnc
When you register, you'll receive a confirmation email with a link to join the meeting.
BWS will host a few more virtual visits this month, before our February 1 application deadline for the 2021-22 school year. Check our Admissions page to register.
Once you attend Part 1: Virtual Visit, stay tuned and plan to attend Part 2: Getting Started, an interactive workshop for parents to learn more about joining a learning community that's based on freedom, inclusivity, and mutual support. Both introductions are prerequisites to your family interview with your child's prospective teacher. Interviews begin after Winter Break, February 22.
In the meantime, enjoy this look at our first big snow in December, and imagine a school where play is an important part of learning to be human.
See you soon!