Where do they go next?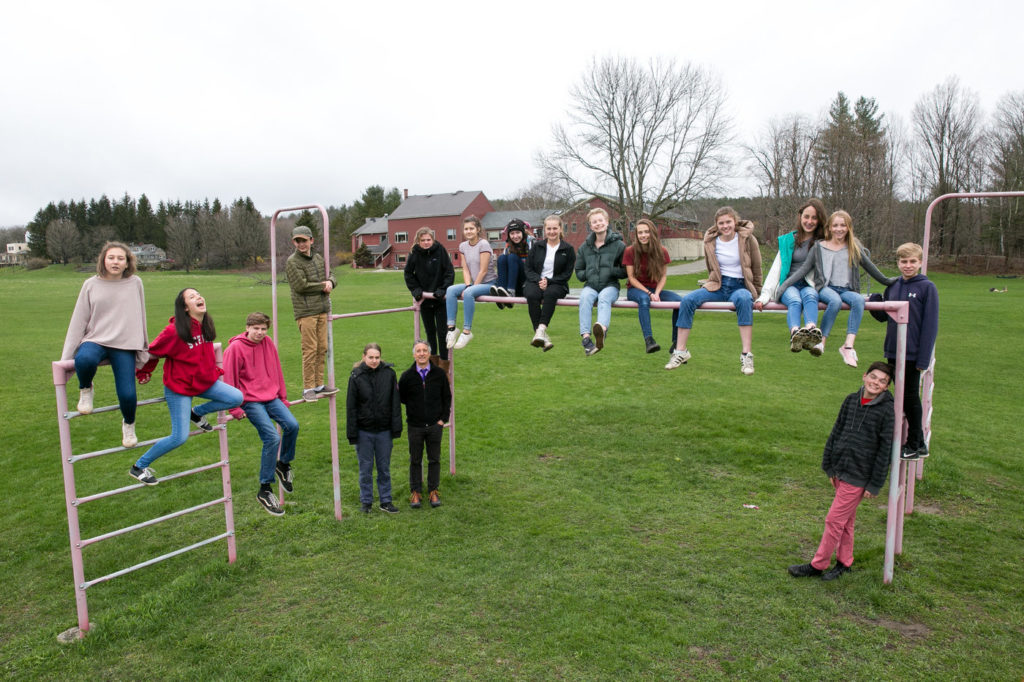 A+ Students and A+ Citizens
Students at Berkshire Waldorf School enjoy a warm, developmentally appropriate, hands-on curriculum based on the philosophy and pedagogy of Waldorf education founder Rudolf Steiner. Waldorf education is designed to nurture and engage the whole child physically, cognitively and emotionally, but it is also a social education, so the children grow in a balanced way individually and among their peers. In addition to the highest quality academic education, Berkshire Waldorf School elementary students practice instrumental and vocal music, games and movement, farming and outdoor learning, foreign language, and arts such as woodworking, knitting, painting, and clay modeling. Each grade performs a play every year. The process by which students learn emphasizes imagination, multiple intelligence's and open-ended creativity rather than rote learning and testing; art, music, and play are integrated throughout the school day. The goal of Waldorf education is to establish within each child his or her own high level of academic motivation and excellence, to prepare students to succeed at their choice of high school and college and to reach their full human potential.

Meeting the students, one sees right away that they are happy, healthy, engaged, poised and kind. Clearly, they love learning. But how do they fare academically, in the long run?
After graduating from the eighth grade, Berkshire Waldorf School students may go on to the affiliated Berkshire Waldorf High School (Stockbridge, MA) or Berkshire Hills' well-regarded public high school, Monument Mountain. Berkshire Waldorf School graduates recently have been accepted and matriculated to elite independent college preparatory schools including:

"Being personally acquainted with a number of Waldorf students, I can say that they come closer to realizing their own potentials than practically anyone I know."

Dr. Joseph Weizenbaum
Professor, Massachusetts Institute of Technology
"If you've had the experience of binding a book, knitting a sock, playing a recorder, then you feel that you can build a rocket ship or learn a software program you've never touched. It's not bravado, just a quiet confidence. There is nothing you can't do. Why couldn't you? Why couldn't anybody"?

Peter Nitze
Waldorf and Harvard graduate
Director of an aerospace company

"Waldorf education draws out the best of qualities in young people. While this is not an instant process, the values they learn provide a lifelong platform from which to grow."

Gilbert Grosvenor
President Emeritus of the National Geographic Society