Building Together
Along with all Massachusetts schools, Berkshire Waldorf School (BWS) closed for in-person classes March 13, 2020 due to COVID-19. This summer, trustees, teachers, parents and staff tapped their talents the way students tap maple trees here in the spring. After months of planning and building, classes reopened September 8, 2020, on campus in new outdoor classrooms.
Powered by Community
The BWS Board of Trustees appointed Karen Fierst as the school's Reopening Coordinator. Ms. Fierst's career spans teaching and then serving as an administrator at prestigious New York City schools. Most recently, she was Head of the Lower School at the Green School in Bali, Indonesia (which operated under another daily threat—a live volcano).
Reflecting on the collaborative process of reopening, Ms. Fierst said, "We all took a deep breath, and focused on education for sustainability.
"First we built the mindset to deal with uncertainty. We prioritized community, adaptability and shared responsibility, so we are ready to face whatever comes.
"We created a flexible calendar that chunks the school year into seasons. That allows us to extend school days into summer, if need be.
"And we are very fortunate to partner with the BWS Medical Advisory Panel, a group of esteemed local doctors who are parents at the school. They give us the flexibility to make informed and autonomous decisions, based on metrics and state, CDC and local safety guidelines.
"Next, we rolled up our sleeves and built outdoor, open-air 'cottages.' Our reopening was truly thanks to teams of volunteers who dug post holes, constructed weatherproof desks out of tree stumps, and hung shade sails over our forest 'base camps.'
"Berkshire Waldorf School showed the true spirit of community—building something together. Finally, we reopened slowly and gently. The finishing touches of our reopening plan were designed based on real experience. Our reward? Being able to serve children and their families with on-campus, in-person learning."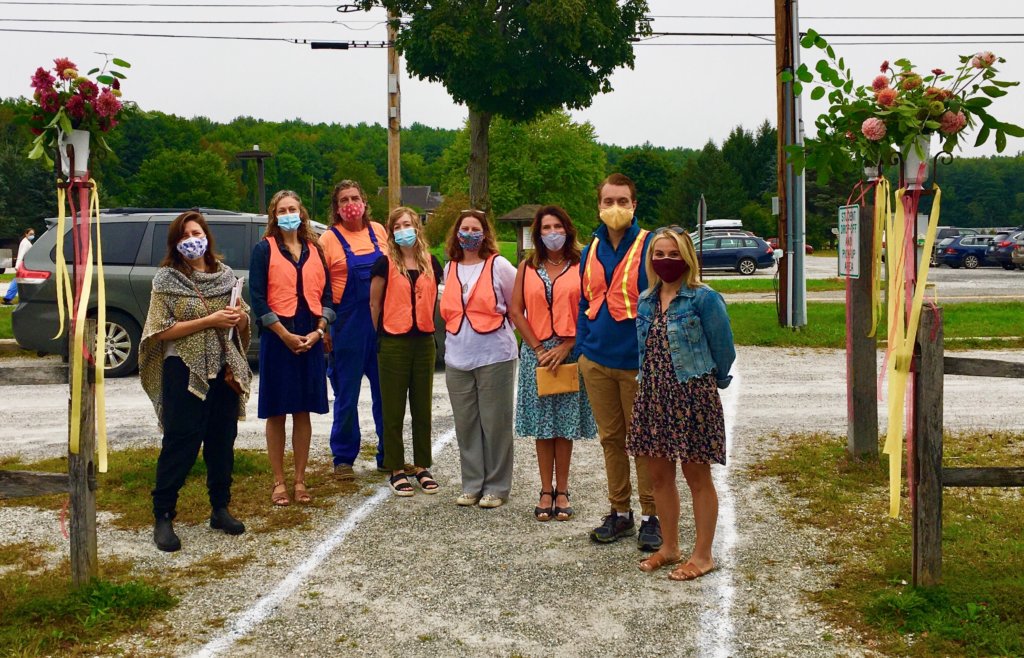 A sense of belonging
Fortunately, the State of Massachusetts continues to prioritize in-person learning. Building on our community's capacity for flexible and creative adaptation, BWS is now celebrating the Season of Light, as we enter deep winter. How can we help you close the "six-foot gap"?
The magic of a handmade holiday is a BWS tradition – this year you'll find our 48th Holiday Handcraft Auction online December 7-18.
Peek into life at BWS with our upcoming virtual visits, plus family "Looking Ahead" events, all from the comfort of home. No need to book a sitter!
We are accepting Fall 2021 applications for students 18 months through 8th grade right here.
We hope you'll join us.